Captain Reginald Preeston
Royal Flying Corps and Royal Air Force
This is a brief account of Captain Reginald Preeston's service in the RFC and the RAF from 1916 to 1918 and a history of No 80 Squadron.
Reginald Anselm Preeston was born in 1896 and joined the Army at the age of 19. Initially he served with the Loyal North Lancashire Regiment. After recovering from being wounded in action in May 1916 he decided to apply to join the RFC.
Lt Preeston joined the RFC initially as an observer with No 46 Squadron in September 1916. No 46 was equipped at the time with two-seater Nieuports and moved to France in October to undertake artillery observation and reconnaissance duties.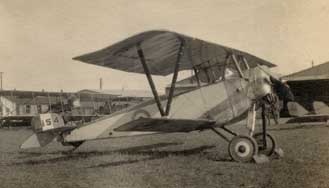 Nieuport two-seater ex 46 Sqn
Lt Preeston was sent for pilot training in March 1917 and returned in April to 46 Sqn, by then, flying Sopwith Pups as a fighter squadron.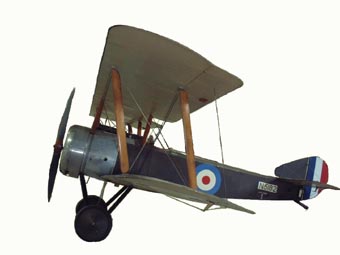 Sopwith Pup
While with 46 Sqn, he met Maj (J B) Graham who was forming a new squadron to specialise in ground attack work. He was offered, and accepted, the opportunity to join this new squadron, initially No 36 RS later No 80.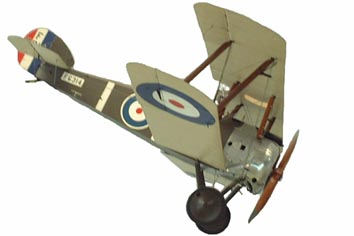 Sopwith Camel F1
Preeston was to serve with No 80 Squadron flying Camels until the end of August 1918 when he transferred to a special unit attached to the French Air Service. While with 80 Sqn he was promoted to Flight Commander of C Flight and claimed three victories. He had a couple of near escapes with engine failure leading to crashes. 80 Sqn operated twice in support of the French Army as part of RAF IX Brigade and Preeston was one of two 80 Sqn officers awarded the Croix de Guerre. Later he received a palm to his Croix de Guerre for his service with the French Air Service and was decorated personally by Marshal Petain. Happily Captain Preeston survived the war. The following account of 80 Sqn draws on his reminicences as well as the official history of the War in the Air.

Photos copyright © www.airwar1.org.uk